treatments & modalities
advanced therapies for healthy skin
facial products 
All products used at Moonlight Skin & Beauty are healthy for your skin and contain superior ingredients. Rhonda Allison products are created by renowned biochemists who discover the latest scientific developments, as well as new ways of using dependable ingredients. No artificial coloring or fragrances are used, and many ingredients are plant-based and non-toxic. All products used at Moonlight Skin & Beauty combine nature and science to transform and enrich your skin.
To purchase product, please send us a message for recommendations or visit www.raproyouth.com and enter code 2734 as the Pro Number at checkout.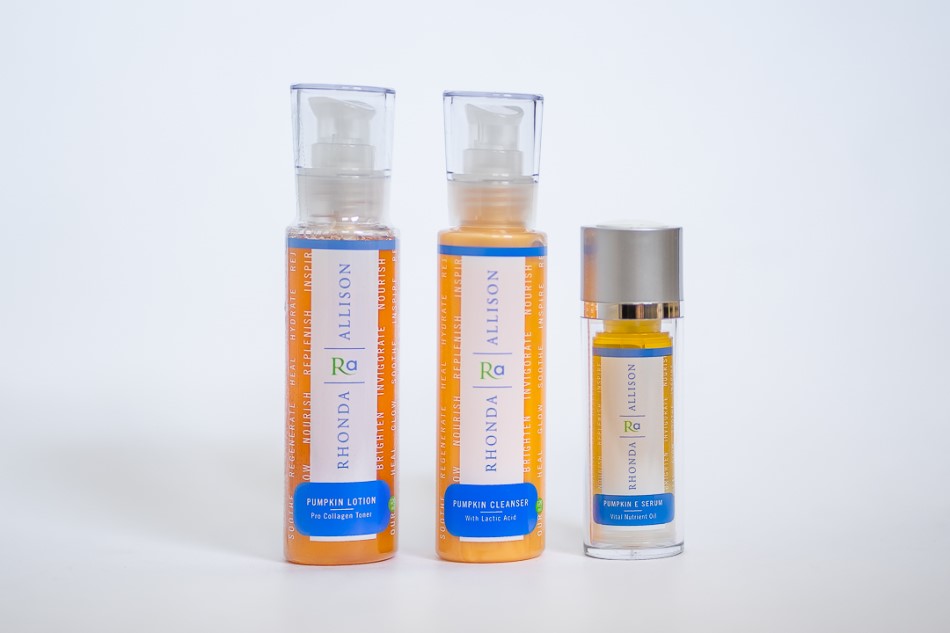 Treatments & Modalities We Use
Ultrasonic cleansing helps to loosen dirt, debris, and blackheads out of the skin. The device gently pushes water into your skin, which breaks up dead skin and softens congestion. This makes extractions more comfortable and effective with less damage to the pores. The device also has a setting that helps infuse nourishing serums into the skin and gives a micro-massage. This aids in lymphatic drainage to detoxify the skin and increases micro-circulation to bring fresh blood flow. The result is reduced puffiness and fresh, glowing skin.
LED light therapy gives the benefits of being in the sun without the harmful UV rays. The LightStim LED device calms and regenerates the skin by using different wavelengths or colors of light. When this beneficial light is applied directly to the skin it can reduce fine lines and wrinkles, and treat mild to moderate acne. The acne light uses blue light to kill bacteria and red light to increase circulation and reduce inflammation. The aging light uses waves of red, infrared and yellow to stimulate blood flow in the lower levels of the skin to plump and repair.
microcurrent
Microcurrent therapy is a low level electrical current that is delivered in microamps. It mimics the signal that the brain uses to communicate to the muscles and skin. It helps to relax and re-educate the muscles, therefore improving fine lines, wrinkles and sagging. Microcurrent is an effective pro-aging treatment because it stimulates ATP or cellular energy. This creates collagen and elastin, and helps the skin to self- repair over time. Almost everyone can see a difference in their skin after one treatment and is a great holistic alternative to Botox. The procedure is painless and relaxing.
microcurrent sheet mask
This innovative treatment takes your sheet mask to the next level. Adding microcurrent clips to the side of the mask maximizes the product absorption by channeling it deeper into the skin. This infusion takes the beneficial ingredients where your skin needs them the most. It also produces ATP, which is the cellular energy necessary for life. ATP can fuel the cell's ability to create and repair collagen and elastin. It also expedites healing and wound repair, making it a great choice for acne lesions. The slight current also aids in lymphatic drainage, which removes toxins and puffiness from the face.
cold therapy
Cold rollers are are used at the end of a facial to help reduce inflammation in the skin and tighten pores. The cold helps acne lesions calm down and reduces inflammation, and the rollers help massage serums into the skin and improve lymphatic drainage. Cold therapy is invigorating and leaves you looking refreshed.
Microdermabrasion is a procedure used to smooth, brighten and renew the skin's tone and texture. This minimally invasive procedure uses a device with a special applicator to gently remove the outer layer of the skin to rejuvenate it. This can improve the appearance of sun damage, wrinkles, age spots, acne and many other skin concerns.
Working Hours:
Tuesday, 10:00-3:30
Friday, 10:00-3:30
Saturday, 9:30-3:00
*by appointment only
Visit Us
317 N El Camino Real
Ste 404
Encinitas, CA 92024
(760) 445-7214